The Byron Coast Accommodation Search
For Cheap, Luxury or Discount Hotels around The Byron Coast
Welcome to the Byron Coast region of New South Wales, Australia, where pristine beaches, lush rainforests, and stunning coastal views await you. This vibrant region offers a diverse range of accommodation options to suit all tastes and budgets. Here are some of the best places to stay in and around the Byron Coast:
1. Byron Bay Beach Hostel:
Located just a stone's throw from the beach, this hostel is perfect for backpackers and budget travelers. The hostel boasts a laid-back atmosphere, and the friendly staff is always on hand to provide local tips and recommendations.
2. Elements Of Byron:
Nestled amidst 20 acres of lush rainforest and just minutes from the beach, Elements of Byron is an opulent, luxury resort that offers guests an authentic Byron Bay experience. The resort boasts private villas, a stunning infinity pool, a full-service spa, and a world-class restaurant.
3. The Byron at Byron:
Situated in the heart of the rainforest and just a short walk from Tallow Beach, The Byron at Byron is a tranquil sanctuary that seamlessly blends luxury with nature. The resort features stunning, modern suites, a serene spa, and a gourmet restaurant that serves up delicious, locally-sourced cuisine.
4. Beach Suites Byron Bay:
Located on the main beach in Byron Bay, Beach Suites Byron Bay is the perfect destination for beach lovers. Each suite is beautifully appointed and features a private balcony with panoramic views of the coastline.
5. The Beach House at Belongil:
Nestled in the heart of Byron Bay and just steps from the beach, The Beach House at Belongil is a stunning boutique hotel that exudes old-world charm. The hotel features beautifully appointed rooms, a gourmet restaurant, and a rooftop terrace that offers breathtaking views of the surrounding area.
Overall, the Byron Coast region of New South Wales offers a wide range of accommodation options that cater to all budgets and preferences. Whether you're looking for a simple hostel or an opulent resort, you're sure to find the perfect place to stay in this vibrant, beautiful region.
This is the worlds leading discount accommodation cross search engine

save up to 80%


This is the same set of services most travel agents use, Free to bookmark and share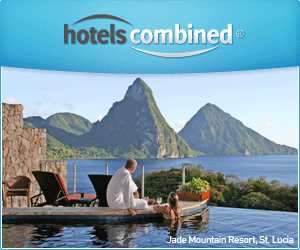 This is the site for The Byron Coast New South Wales . Are you searching in the right Australian Region?
MOVE PORTAL